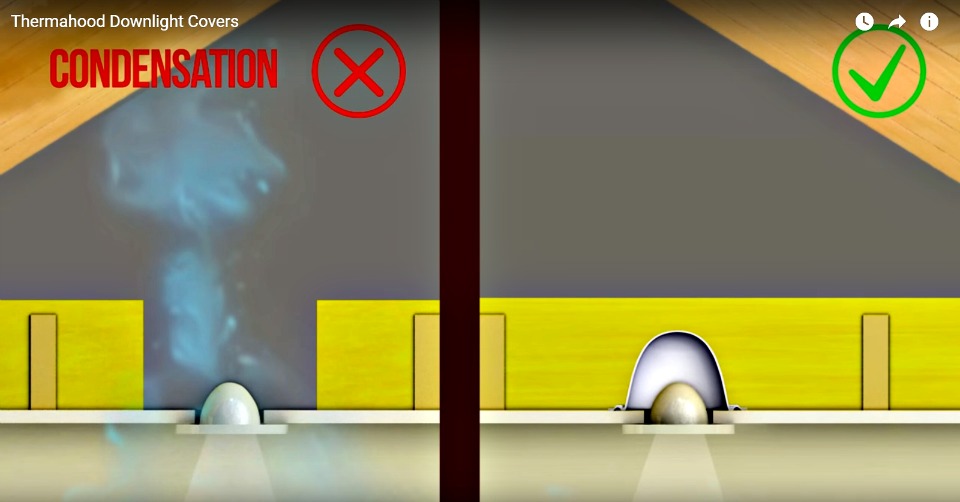 Illustration showing how fitting Thermahood downlight covers can reduce the risk of condensation.
Downlights are very popular in bathrooms and kitchens where the problem can be exaggerated due to production of condensation in these rooms by use of shower or bath and cooking or dishwashers etc!
It is clear in the image how weak the uncovered downlight is in comparison to the Thermahood covered downlight. Missing insulation and draughts around the downlight fitting added to the air circulation that is required in loft (vented roofs) result in condensation being a major risk.
Thermahood is the simple solution to this problem, when fitted Thermahood can be sealed to the ceiling lining to ensure an airtight enclosure around the downlight fitting which enables the loft insulation to be fitted over and around the light, minimising the risk of condensation.
For more information visit; www.thermahood.com
To view Thermahood Video click this link; https://youtu.be/gUq9YpQvtfs
To purchase Thermahood online visit; http://www.downlightatticseal.com/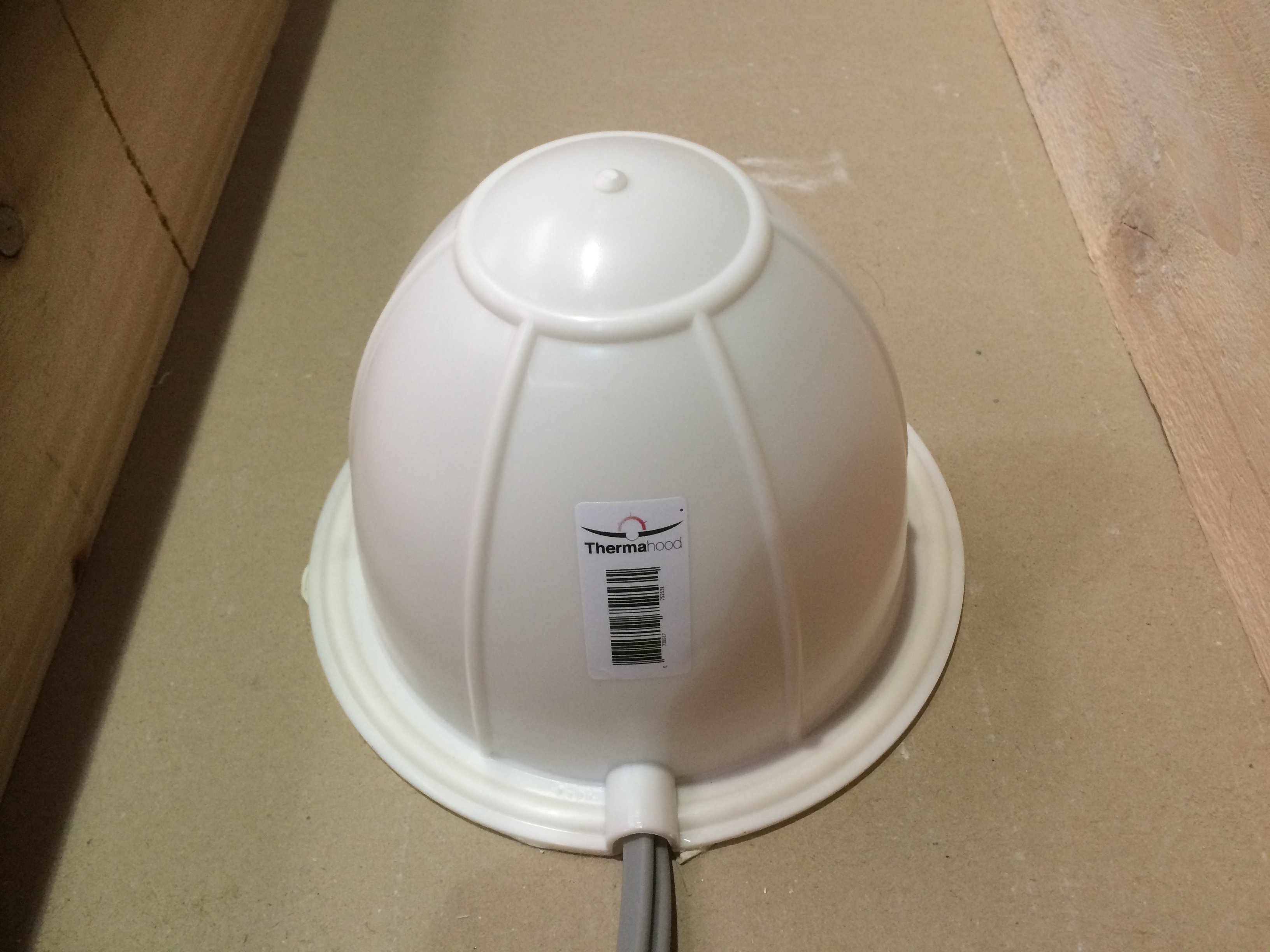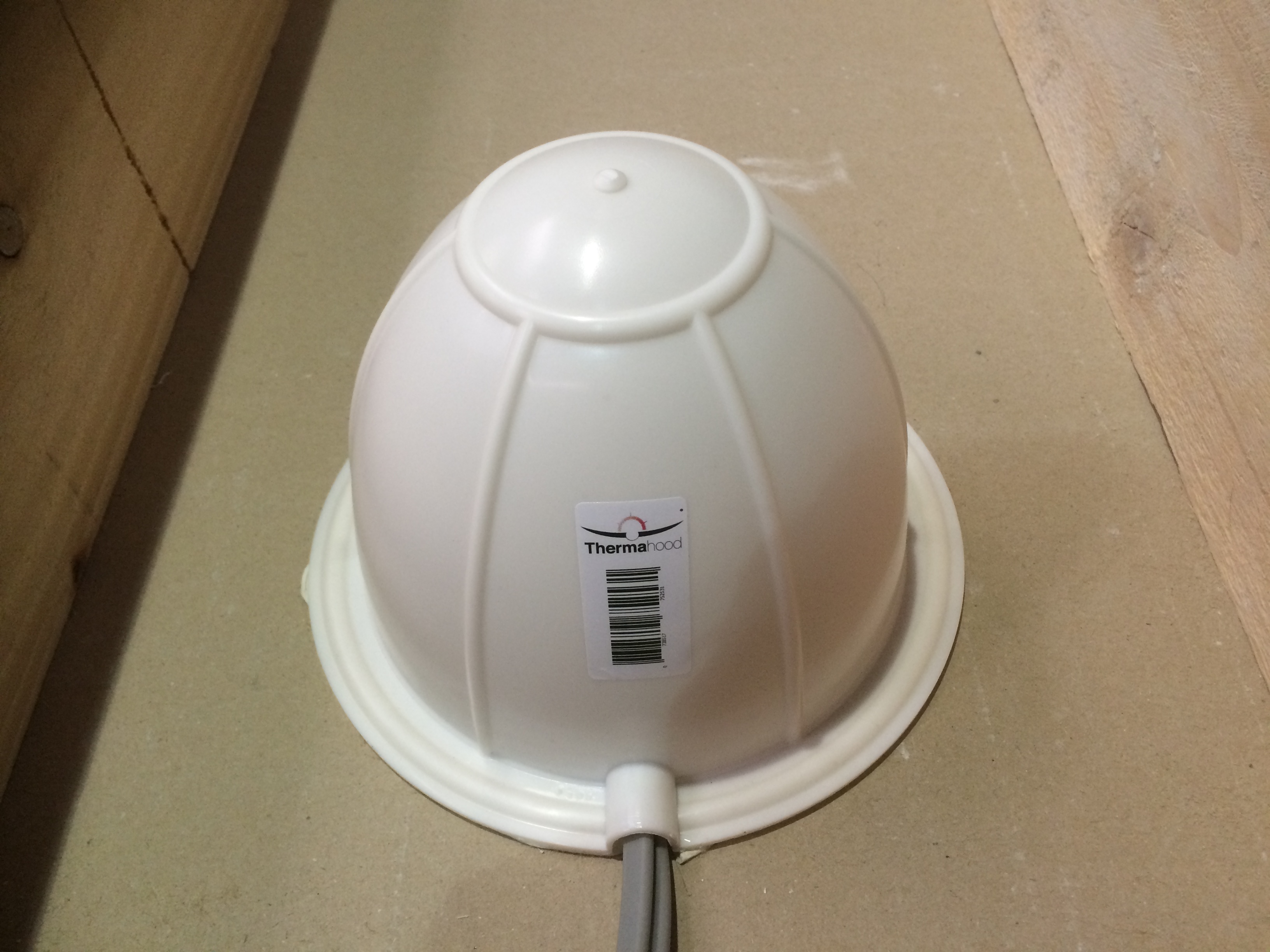 Comments are closed